While the initial idea of opening a window washing business occurred to me in the summer of 2009, I have been around windows my entire life. Both my father and grandfather have owned a retail window and door company operating out of Lynbrook, NY for the last 30 years. My excitement over the prospect of opening my own window cleaning business led me to do some initial research, and I decided to move forward in legalizing the business. Thus Crazy Dog Window Washing came into existence. We are a LLC (Limited Liability Company) and are insured for 2 million dollars. We can provide service for private homes, business fronts, and post construction clean up. We are also qualified to perform hard stain removal and screen cleaning.

We know how important it is to have your house look its best. Our 100% guaranteed window cleaning service will help you achieve this. We offer a wide variety of services including windows, skylights, solar panels, screens, gutter cleaning and hard stain removal.

We will make sure to send the most experienced person to you for an honest estimate. Then, when the project is underway,  we guarantee the most professional and efficent service.

Our materials are bought from professional cleaning companies, reputable manufacturers, allowing us to keep our prices reasonable and of high quality.

If you'd like a free estimate for a professional window cleaning please call us at (970 403-4097). 

Our Services

- Residental

  - Commercial

  - New Construction

  - Solar Panels

  - Screen

  - Skylights

  - Hard Stain Removal

  - Gutter Cleaning

100% Guaranteed Satisfaction! 

- Quality

  - Honest

  - Prompt

  - Reliable

Call or email us for a free estimate!

970-403-4097

Crazy Dog Window Washing

        Professional, Reliable, Prompt Service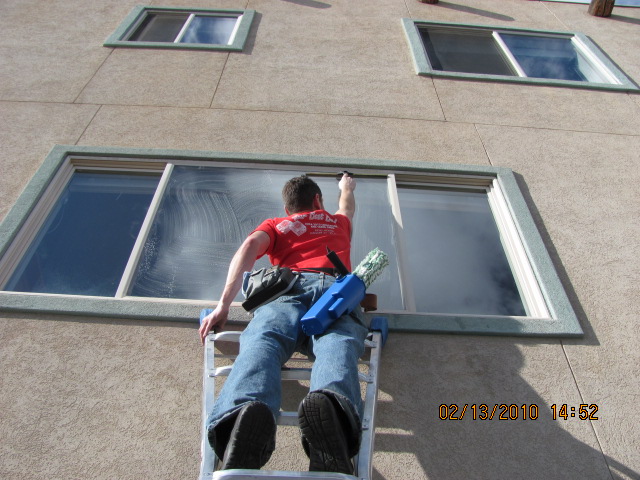 "Service that will make your tail wag!"